Sustainability Management is now established as a core activity, for large Corporate to SMEs alike. More than 450 Organisations in the UK alone are formally reporting their Sustainability and with good reason:-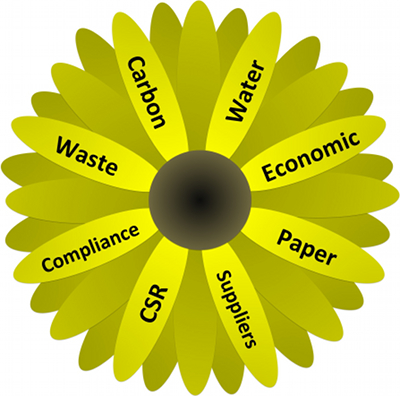 supply chain clients increasingly require it

operating costs can be significantly reduced by it

brands can be differentiated by it




Our Sustainability Footprint Solutions are pragmatic, practically based & fully flexible to help you meet your goals. We can both fully manage/implement or merely inject a little expert & independent know-how just when & where it is needed.


What is Sustainability Management?
A Sustainability Management Programme enables your Organisation to bring about cost saving and sales enhancing change based on economic, environmental and social dimensions/behaviours. Why? Because your clients and stakeholders want to know that your organisation reflects their own values – they want your businessto be there as a supplier choice for years to come; they want their brands reinforced by yours, not jeopardised by it.
Providing Full Support ... Reporting and Beyond
Carbon Footprint Ltd provides full support for Sustainability management from

Global Reporting Initiative (GRI) Reporting through to full implementation of programmes and communications within your business and with stakeholders.


Full Global Reporting Initiative (GRI) Reporting (other Frameworks also available)

Strategic Sustainability Workshops

Specialist carbon, water, paper and communications footprint assessments

Strategy & planning

Training/learning– e-learning & classroom

Project implementation – e. g. supply chain, procurement, energy/carbon, communications




Software and support
Call our team to discuss your Sustainability Programme +44 (0)1256 592599